Get started with Telehealth
Whitecoat can help your business deliver telehealth consultations or services with your own profile, appointments package, listing and our payments solution. Process payments using the Whitecoat Pro app to patients with the MyWhitecoat app in seconds.
Get started - step by step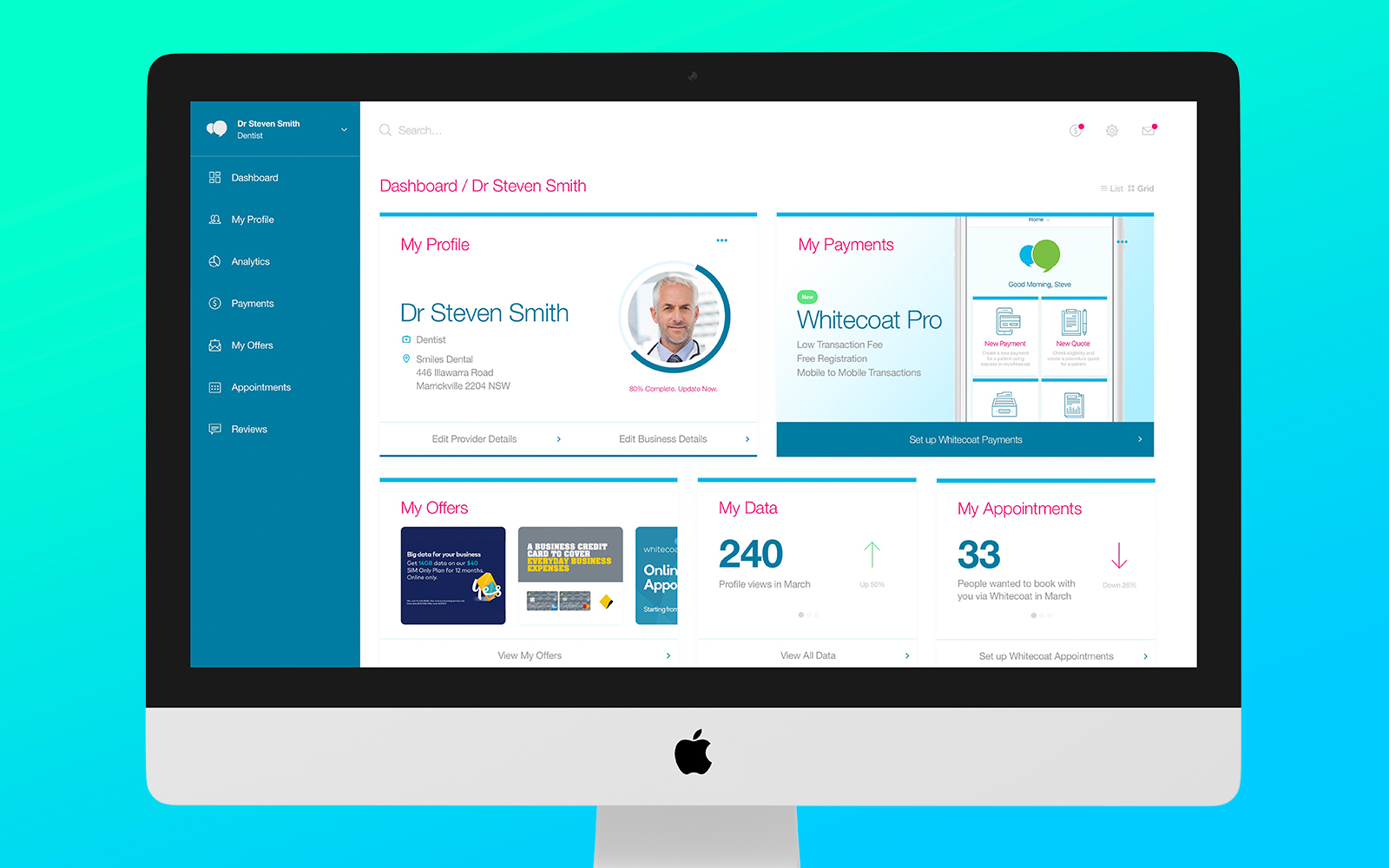 Claim your Whitecoat Profile
If you're not already on Whitecoat, you'll need to
claim your free profile
, and make sure you have an appointments subscription. You can sign up to our
Telehealth Package
for $99 per year to get started quickly.
Create your Merchant account
Register at the
Whitecoat Merchant Portal
by creating an account with your email address and password. You'll need to add your ABN, and agree to our terms and conditions.
Add your Business details
Once you've logged into the Whitecoat Merchant Portal, you will need to set up your Business details. You'll need to add your Bank Account, and a copy of your Bank Statement so we know who to pay.
Add your Practice details
You'll need to set up your Practice details, including the address, phone number and email address. Your practice is the location that your Medicare Provider Numbers are registered to.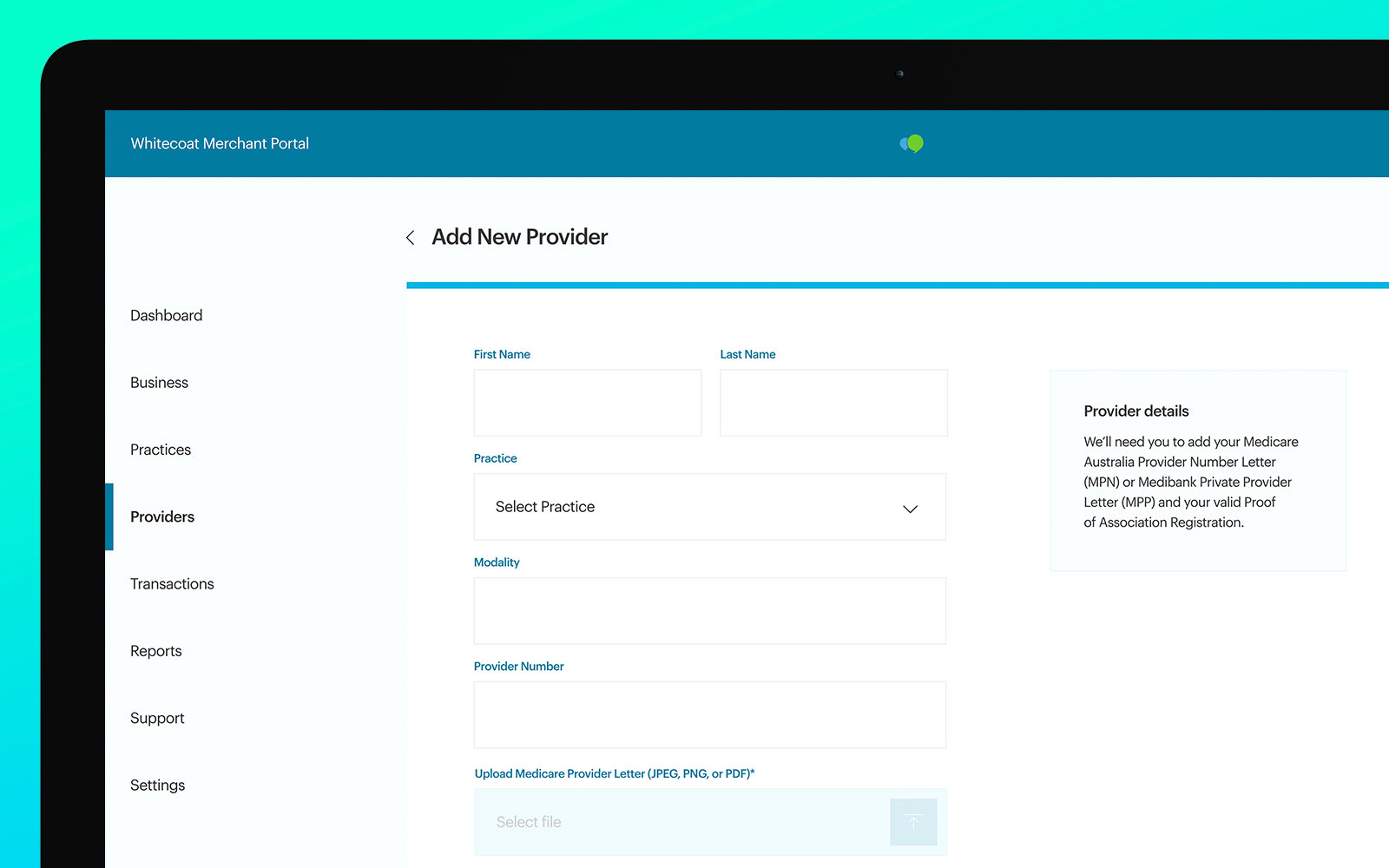 Add your Providers
Once you've added your Practice details, you can then add your Providers. If you want to offer health insurance rebates and Medicare claiming you will need to add your Medicare Provider Number along with a copy of their MPN letter or HPOS screenshot. We'll need to verify these details before you can process health fund claims.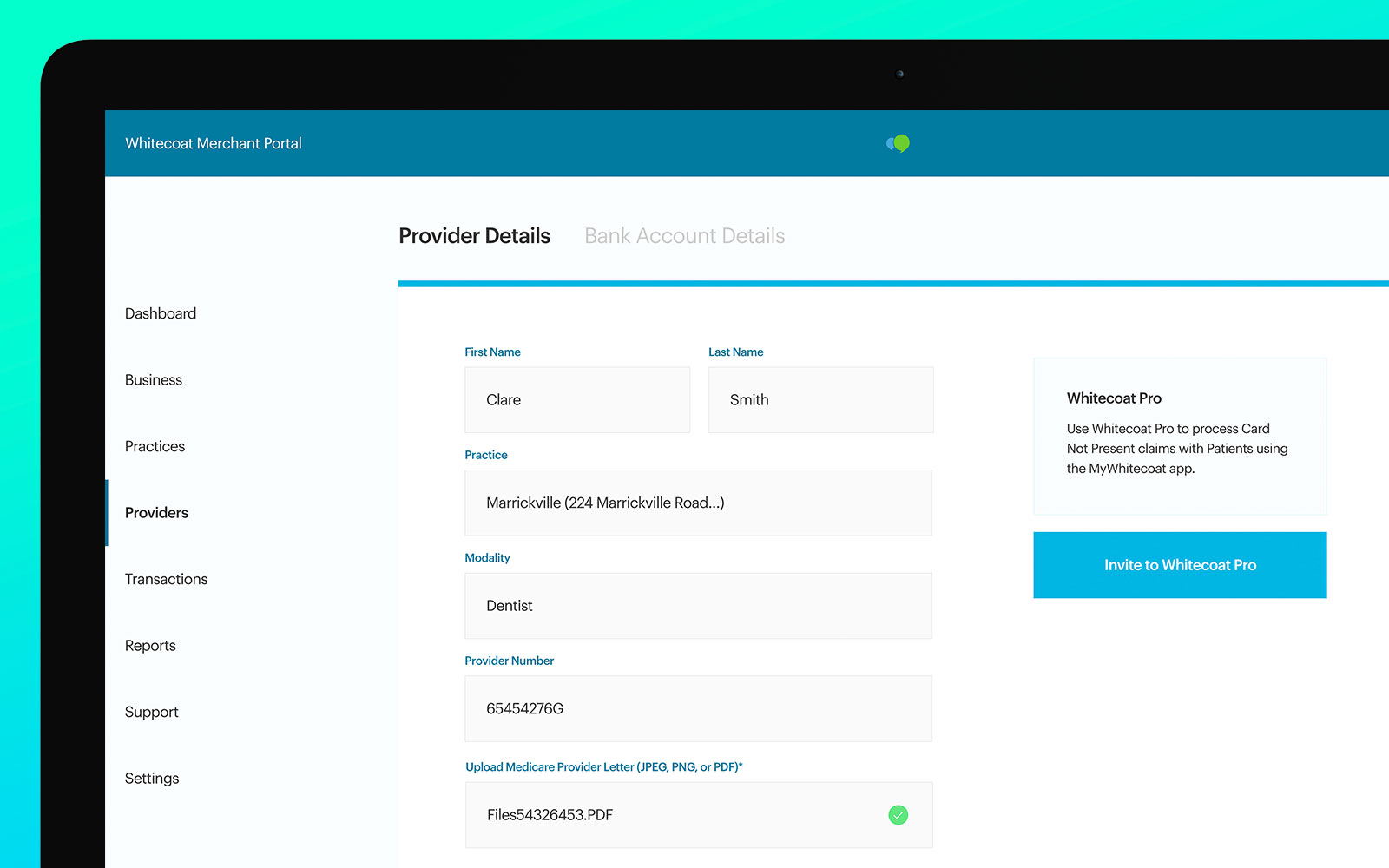 Download Whitecoat Pro
You'll need to invite yourself to download Whitecoat Pro from the Provider page in the Whitecoat Merchant Portal. You'll be sent an SMS with a download link.
Invite patients to MyWhitecoat
Using Whitecoat Pro or the Whitecoat Provider Portal you can invite patients via SMS invites to download MyWhitecoat. They'll need to download and register so you can request a payment from them.
Perform your telehealth services
Using Zoom, Facetime, Skype or any other video/tele conferencing software. Perform your consultation or service to your patient.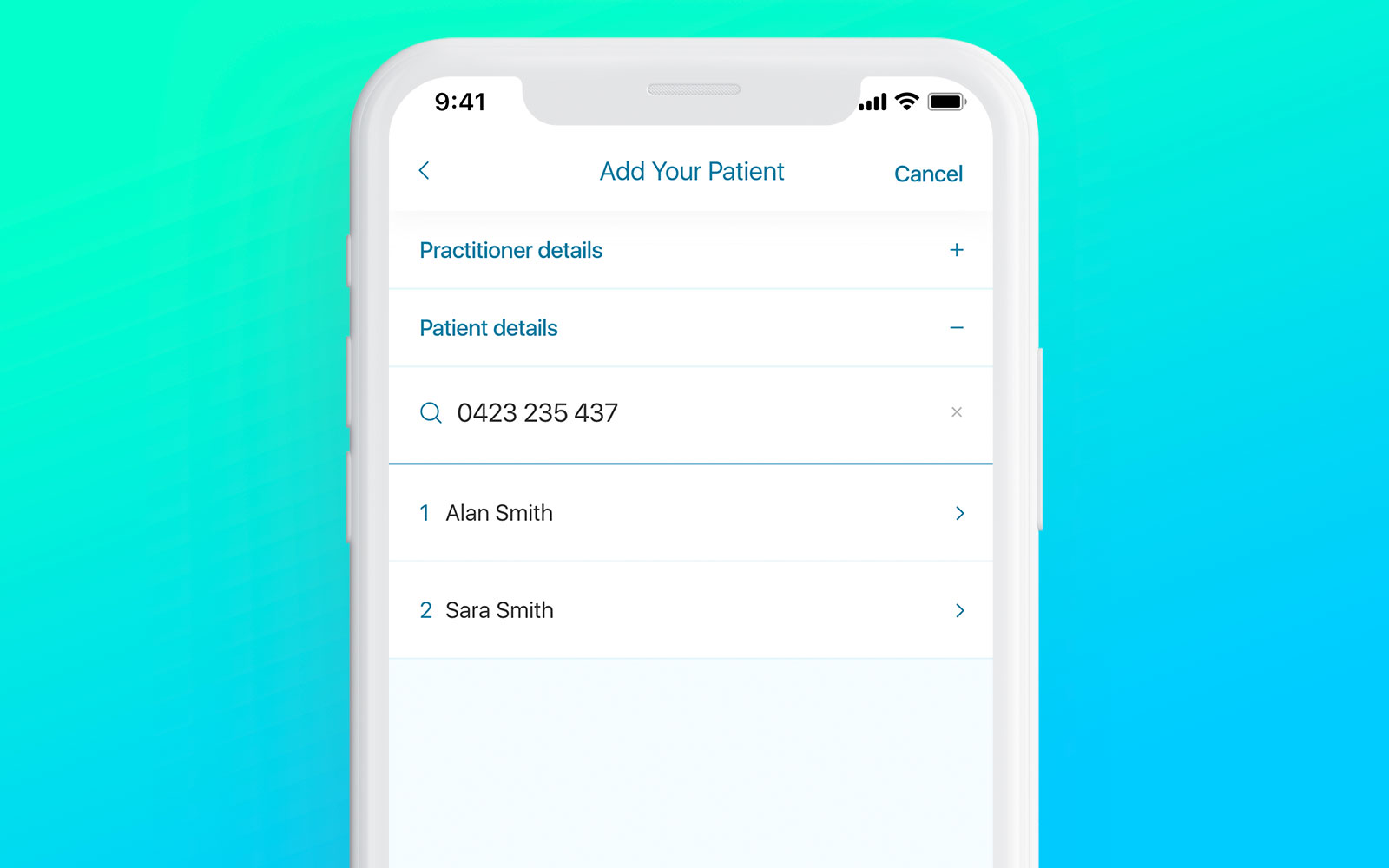 Whitecoat Pro - Select Patient
To setup your invoice in Whitecoat Pro, you'll need to select what type of transaction this is. You can use Stock if you don't want to process a health fund rebate. You can then look up your patient from your contacts or add their mobile number.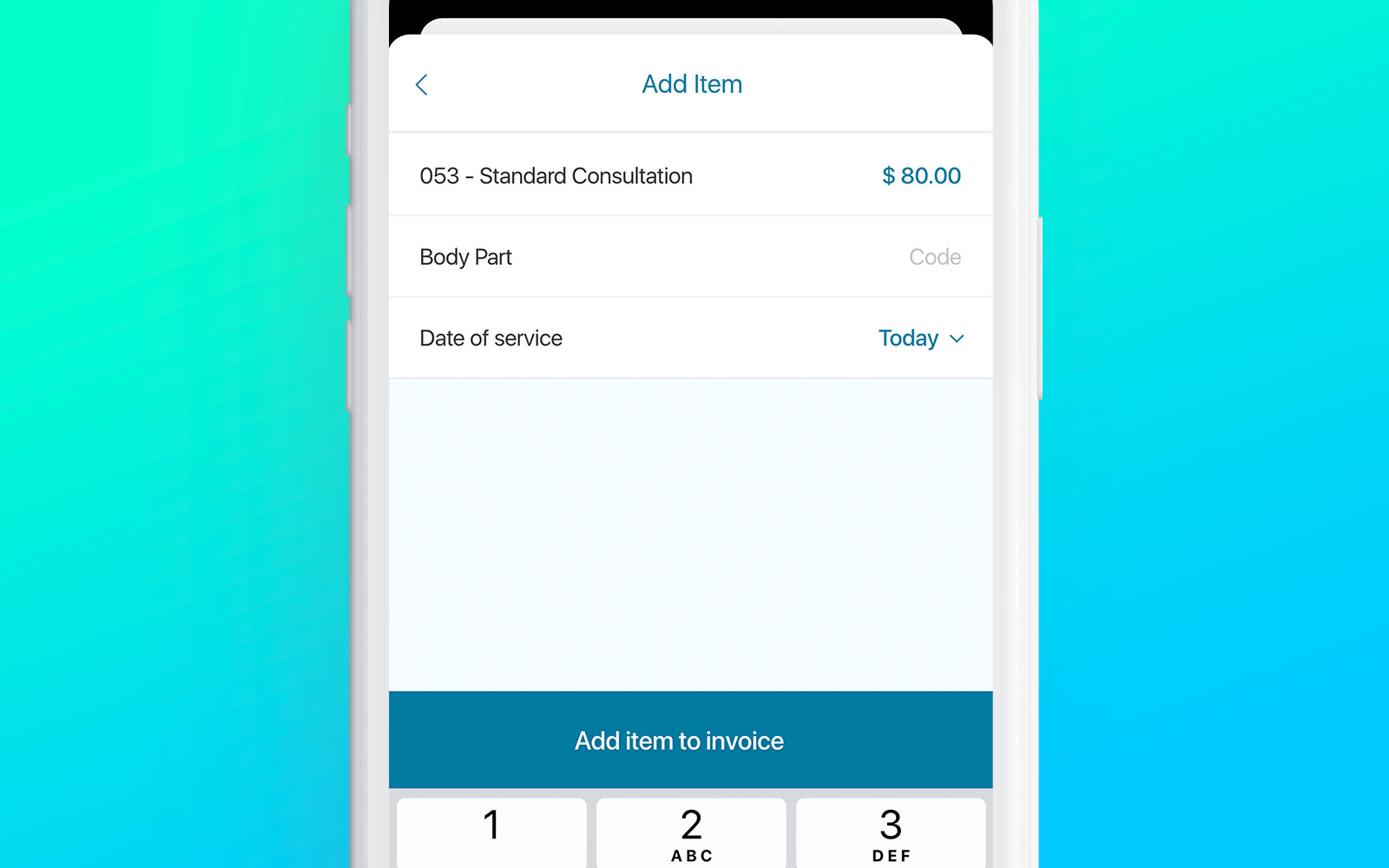 Whitecoat Pro - Add Invoice Details
After selecting a patient, you can look up the item number if performing a health fund or Medicare claim, and add the cost, body part and date of service.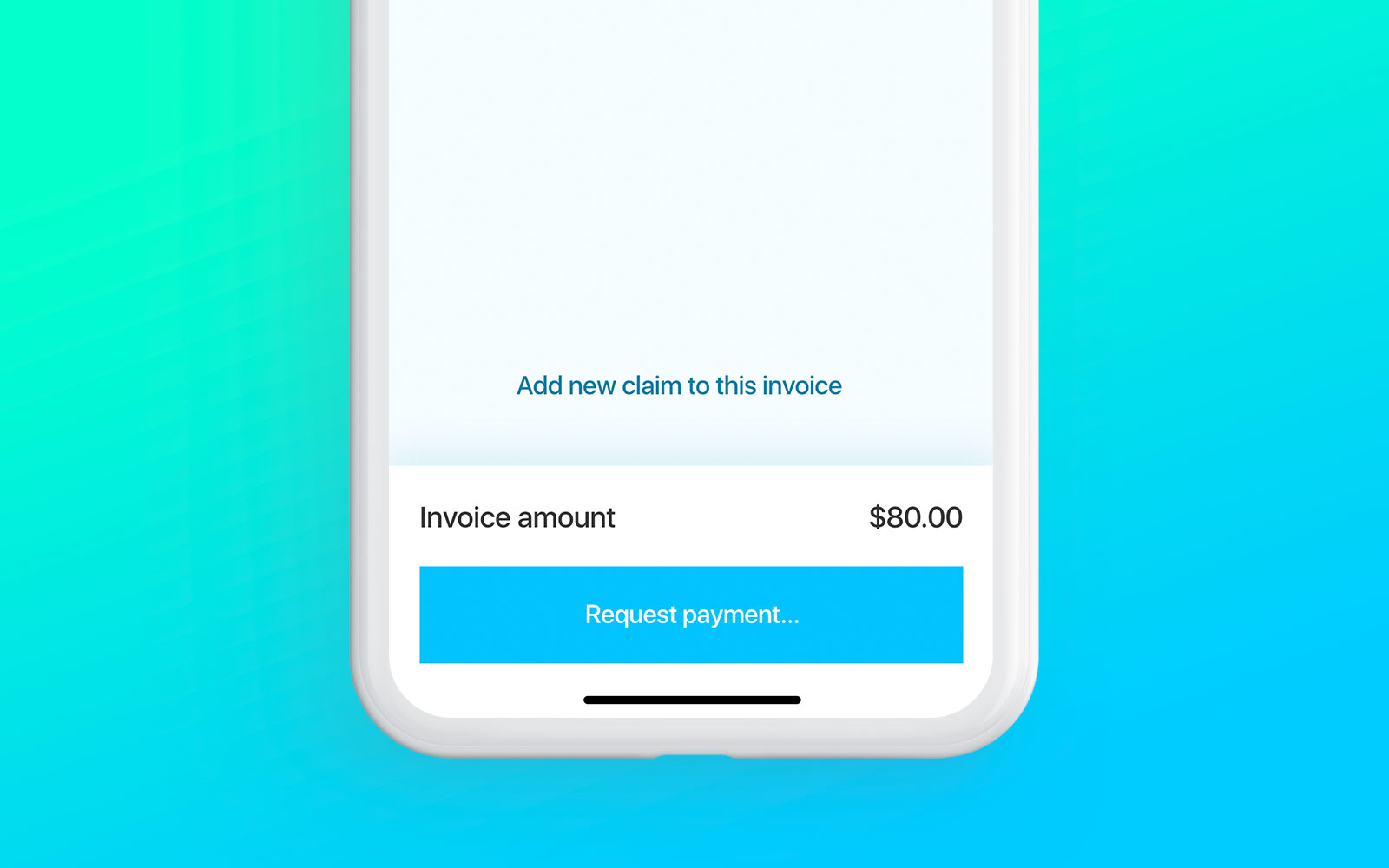 Whitecoat Pro - Request Payment
After creating your invoice, you can then Request Payment from your patient, who'll need to approve through their MyWhitecoat app.
Need some help, or want to know more?